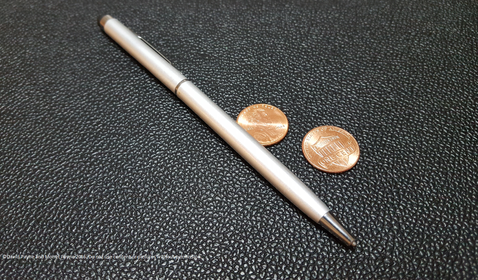 I remember darting out into oncoming traffic.

There were five of us in the car, myself and four friends from high school. Based on how fast I drove to the stadium, we were undoubtedly on our way to the best football game of our lives. This "Soul Bowl" was definitely not one to be missed and we were already teetering on the precipice of being more than fashionably late. And so, with five little black boys squished together shoulder to shoulder in my white Ford station wagon, we careened down the streets of Ft. Lauderdale.

The years have robbed my memories of why we were running so late that night, but the only thing standing between us and the opening kickoff, was a left turn into oncoming traffic. I distinctly recall not wanting to risk it, thinking it was too aggressive of a move for an old station wagon to handle. I remember being goaded on by my friends to stop being scared and just take it. And I remember when I'd heard enough and slammed my foot downward, propelling us headlong into traffic.

We never did see where the police came from, but they saw everything. Red and blue lights washed over my car in night air, accusing us with every intermittent flash.

I, in youthful naivete, proceeded to pull over immediately; into the dark section of an unused parking lot between the road and the stadium. No street lights. No stadium lights. No cameras. And so, five little black boys shoulder to shoulder in my station wagon, sat in the dark and waited as the two police officers approached.

Agitation and discontent were exchanged by us all, because now we'd surely be late thanks to me. And quickly, anger gave way to jokes because, after all, it was my car, my responsibility, and it would be my ticket. But someone, and I still don't remember who, had the presence of mind to cut through all of the nonsense, reminding us to be calm and relaxed for the police. We rolled down both of the windows and proceeded to answer the officers' questions as halogen lights darted back and forth inside the car looking for anything that could escalate this traffic stop into something greater. One of my friends, in particular, was beyond amused at this whole scene. He started laughing with a light chuckle, but it didn't end there. The more he tried to hold in his laughter, the more impossible the task seemed. You could literally hear him resisting the urge to burst into laughter out loud. I continued answering questions with flashlights blinding my eyes, but the commotion in the back seat drew too much attention from the officer on the driver's side. Both the officer and I turned our attention to the back seat to see what was going on, only to see my friend now leaning forward with his chest to his knees and his arms not visible.

I, saw a friend doubling over in laughter. Unfortunately, I can't speak for what the officer saw from his perspective.

"SHOW ME YOUR HANDS! SHOW ME YOUR HANDS!" the officer screamed. As my eyes adjusted to no longer being focused on the flashlight, I saw just how little time that we had to react, if we had even considered the possibility of doing so. The officer's firearm was drawn and aimed at my three friends in the back seat. My friend was now perched upright, his back flat against the seat and his hands in the air.

All the laughing had stopped.

I can tell you that no one in my car that night had ever been in trouble with the law before or since then. I can tell you that four of us graduated in the top 10% of our class. I can also tell you our friend who caught the giggles that night went on to serve his country with distinction as a military officer and graduate of West Point. But, consider for a moment, how differently our ordeal could have ended if just one more poor decision had been made that evening? Imagine how vastly different things could have transpired, if this took place in 2016 and not in 1999.

I don't have any answers for what is plaguing our society now and neither will I offer opinions. I am a middle aged black man in the United States whose breath still quickens and hands tighten whenever I see an officer on the road. And despite having family members, in-laws, fraternity brothers, and friends who have all chosen careers in law enforcement, that tension never eases. I strive every day to live in a way that both observes and respects the laws of the country in which I abide. But always, without fail, there exists a small void in my innermost being. A void filled with the stories handed down from generation to generation. Cautionary tales of Boogeymen who lurk about our cities and streets looking for reasons to harass ethnic boys just for being minorities. This "Talk", is always there. It sticks with you, never leaving your conscious mind and perpetually fueling our fears, paranoia, and awareness.

This "Talk" is a unique conversation between parents and young minority children (primarily boys), wherein specific instructions are given on what to do and how to respond when interacting with officers of the law. The specific details vary by region, familial experience, and demographic. The point, however, is always the same. You're young, you're a minority, you're a target. This "Talk" may not be right. It may not be wrong. But it is real and it's happening in households across America, especially given the events of the last few years. As a young man growing up in South Florida, my "Talk" referenced the horrors of harassment, receiving tickets, or wrongful detainment or imprisonment. But today...our young men see, hear and watch bodies fall lifelessly to the ground. They see an outcome of death stemming from innocuous everyday interactions. And as a result, their breath quickens. Their hands tightly grip the steering wheel. They too, come to realize that the "Talk" is indeed real.

There are so many questions. So many unanswered questions. And there are so many bodies. So many, many lives ended prematurely. As Monet and I await the arrival of our three miracles, I am wrought with terror thinking of the world that they're inheriting. My heart aches wondering how much and for how long they can be insulated from the reality that's threatening to swallow our country up with each passing day, every passing incident, and all of the lives needlessly taken.

As I sit here, I cannot shake the beautiful smiles and bright, eager eyes of my three nephews. I think of their laughter, their joy, their innocence; and the day that it will all be taken from them when they hear the "Talk" for the first time. I think of my godson, knowing that someday all too soon, he will have to brave the same streets that his father and I did growing up. I ache to know whether our son and daughters will be afforded with the opportunity to walk away from mistakes as the five of us did that night, or if their first mistake be their lasting legacy? If they choose to serve their community as members of law enforcement, will they too have to fear the same community that they're protecting? How soon and at what age should we sit them down to "Talk"; do we risk waiting until they're older? Can we risk not having the discussion at all?