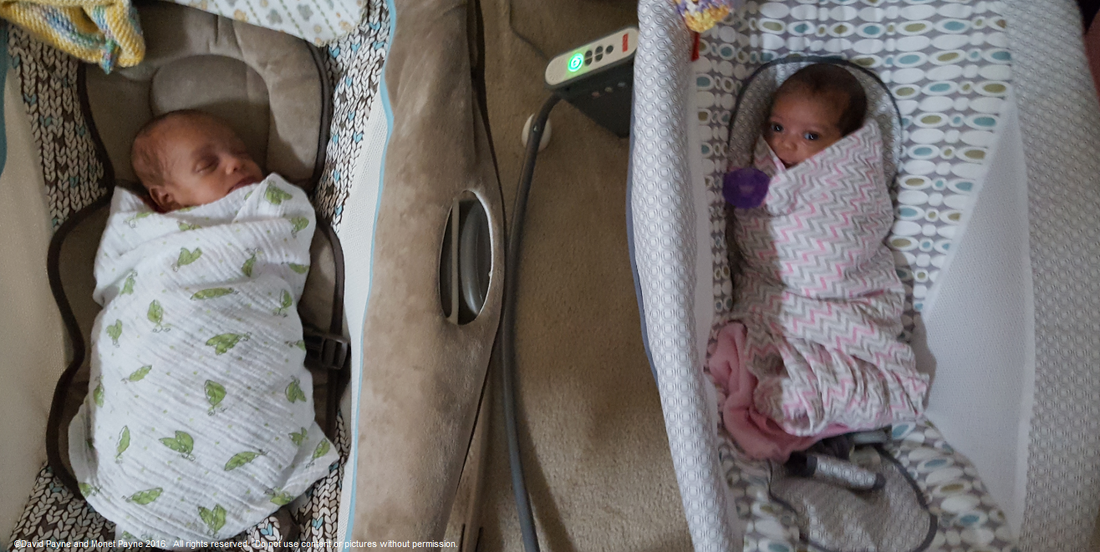 The Triplets are coming! The Triplets are coming!!
Like Christmas in September, we simply could not wait any longer for the day when we could unwrap and unplug our precious angels to take them home. Ariel Moriah surprised us all by being discharged first, this past Monday, 9/19. It was a rough couple of nights in the Payne household, with Mommy and Daddy both trying to go sleep just as the sun was coming up.
Jaslyn Monet was later discharged on Thursday, 9/23, and she wasted no time keeping her parents on their toes. A couple of bottles and soiled diapers later and her Daddy snuck away just enough to get this newsletter out!
The best news is, is that our trio is finally expected to be fully reunited on Sunday, when David L Payne IV makes his way back home to ensure that they'll be no more rest for the weary. We have tons of great new pictures, all of which you can view at
A Peek at the Paynes.
See you soon!